What's going on with Simple Plan and Good Charlotte?
There is a Simple Plan poster in the current M magazine and there is a good charlotte poster with their signatures on it in the current Teen People.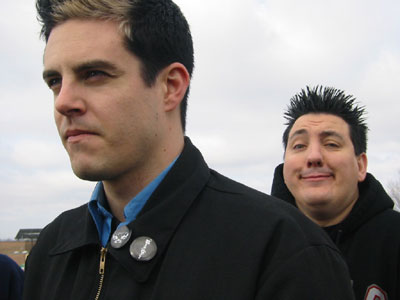 What's going on with Gob?
EUROPEAN TOUR CANCELLED! Sorry kids, Gob will forgo the Euro tour to spend a few days with their families in Van City.

ATTN Aussies! Request "Give up the Grudge" on hot30! HOT30.COM NATIONAL REQUEST LINE Call 1800 151 100 (After 5pm) or 131 060 (when they're on air 7-10pm).


*If you haven't gotten FOOT IN MOUTH DISEASE go get it now!
*Gob will be going all over the world this year.